barh bespoke is the ultimate expression of you. Whatever inspires you will be brought to life in a tailor-made object of furniture, crafted to fulfill wishes.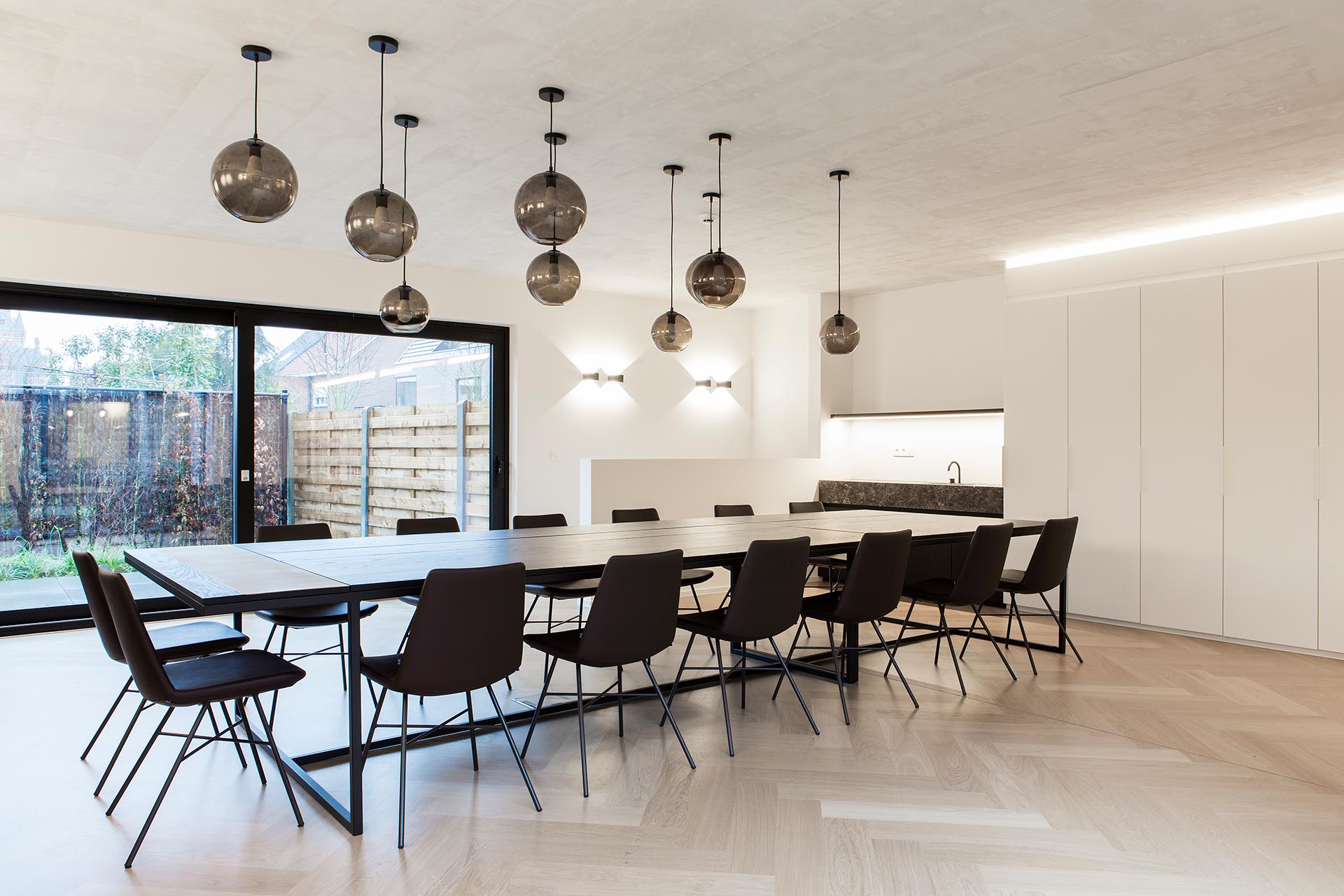 long meeting table
In consultation with interior architect Sophie Loots, it was decided to develop a spacious table that is both prominently present in the room but blends in with the interior at the same time. The custom table was provided to comfortably accommodate 16 people.
black stained solid ash wood
Because of the beautiful wood grain, it was decided to work with black stained ash wood. A strong type of wood with a very attractive appearance. Thanks to the black stain the grains appear even more interesting and vibrant.